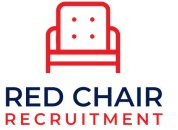 Agile Network Senior Project Manager
Red Chair Recruitment
Killarney, Co Kerry

€75,000-80,000 per year
Permanent
Full-time
3 months ago

Apply easily
We are currently recruiting for an experienced Network Development Project Manager for our Client in Co. Kerry. This high tech business unit provides technology and solutions that enable its customers to expand their business, differentiate their services and optimize their networks.

You will be the lead Project Manager of development projects.

RESPONSIBILITIES
Provide project leadership to manage the full development lifecycle of hardware and software from product inception to product release.
Product management, engineering and operations team to understand requirements, approach and solution
Work with the development and operation teams to define resources and training needs
Identify and ensure task or functional dependencies are identified and met
Communicate with all levels of engineering and operations management on technical solutions
Conduct Risk Planning with Mitigation and Contingency plans and manage project risks
Provides consistent thought leadership with Microsoft Project
Enforce Change Control Process for scope changes
Adhere and manage projects to internal Stage Gate Process structure
REQUIRED EXPERIENCE
Educated to Degree level, and a minimum of 8 years of direct experience.
Must have management or development experience in at least one of the following technology areas – Satellite Communications, Telecommunications, Networking, VoIP, Video
Must have leadership skills to manage programs within a matrix organization.
Experience working with product development utilizing different development methodologies including Waterfall and Agile.
Familiarity and prior experience managing projects in an AGILE environment is HIGHLY preferred.
Ability to understand, track, drill-down and question activities and issues in all functional areas.
Experience using Project Server and Share point preferred
Knowledge of PMBOK. PMP certification preferred.
This is a full-time permanent position offering a salary of between €75,000 – €80,000. For more information in the strictest of confidence please call Joe or Fred 064 66 22 007 & mail with a cover letter.

Apply for this job

You can apply for this job via HRLocker using the link below.

Job posted by..

I have explored a lot of the UK and Ireland, experiencing many factions of the working world and earning a degree in performance studies on the way. These experiences have made me a great communicator and given me a passion for meeting people of all walks of life. Choosing recruitment as a path has made this possible on a daily base.

Paying close attention to people's goals and aspirations, I take great pride in leading people to what they want to achieve in their professional career. I choose to be as freethinking, outgoing and ambitious as possible regarding work, in the hopes that its transfers to the professionals I come in contact with daily, creating strong relationships and a happy work environment.

Having worked in many different industries and know the importance of finding the right job. Joining the team at Red Chair has offered me that, along with the opportunity to use those skills to secure future wellbeing of my candidates and clients alike.

Job Categories

Advanced job search

Locations

Share this online

CONTACT US

Recruitment House, 91 New Street, Killarney, Co. Kerry,V93 R96C.
Phone: +353 64 66 22 007 Email:

Legal

© 2020 RedChair Recruitment. All Rights Reserved. 3rd Floor, Recruitment House, 91 New Street, Killarney, Co. Kerry

by Egg

We use cookies to ensure that we give you the best experience on our website. If you continue to use this site we will assume that you are happy with it.

Red Chair Recruitment