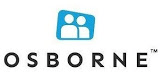 Office Administrator/Account Assistant
Osborne Recruitment
Sandyford, Co Dublin

€30,000 per year
Permanent
Full-time
This boutique men's clothing line with international recognition who are based in Sandyford are looking to hire an Office Administrator/Account Assistant. Based in their showroom you will have a dynamic and key role within the company. You will be joining a small team in a busy office.

Some of the duties will include:
Liaising with suppliers to arrange shipments and deliveries
Booking of stock on inhouse system and monitoring such
Manage day to day, accounts payable & receivable.
Bank reconciliations, domestic and FX accounts
VIES returns to Revenue
Process of customs clearance to revenue
Work with team on social media platforms
Source on suppliers to ensure all sample fabrics are delivered on time
PA, general office admin support.
This is an exciting role and one where every day is different, based on site in Sandyford it's an ideal location beside the Luas or onsite parking. With an inhouse designer this role is will really appeal to those looking for a multidimensional role. The salary range for this job is 30-35k depending on experience.

Requirements:
Min 2 years Accounts Payable/Receivable experience
Experience in Bank reconciliations and VIES returns
Min 2 years office administration experience
Excellent communication skills
Ability to work on your own initiative
Customer focused
For more information please apply through the link provided for the attention of Audrey O'Shea or call Osborne on 01 5252 457

If you are interested in finding out more about the above role and would like to be considered for other suitable roles that we may have available for your skill set – please attach your CV via the link provided.

Osborne Recruitment