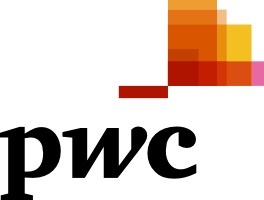 Banking Audit Manager, Assurance - Dublin
PwC
Dublin

Permanent
Full-time
Line of Service Assurance

Industry/Sector Banking and Capital Markets

Specialism Assurance

Management Level Manager

Job Description & Summary Why join our team and work in BIA?

By choosing a career with PwC - BIA you will join a team of over 200 specialist professionals, in a business that is rapidly growing, with huge potential for professional advancement.

You will work with some of the leading companies in these industries and be part of a talented and experienced PwC team. Our Banking, Insurance & Aviation Finance practices have developed strong teams of individuals with the core competencies necessary to advise clients on complex technical issues in a highly-regulated and rapidly-changing environment.

We audit 2 of the 5 licensed domestic retail banks, 6 of the top 9 life assurance companies, 4 of the top 10 non-life insurance companies and the largest global owner/lessor of commercial aircraft in Ireland. The Banking & Insurance industries face huge challenges from changing regulation and reporting requirements. Our core audit teams work alongside highly skilled specialists including Treasury, Actuarial, Market Risk, Credit Risk, Aviation Finance, Pensions and Regulatory teams. We have also established ourselves as the leading Irish firm providing services to support many of the Aviation Finance companies that make Ireland Europe's leading aircraft leasing location. More than 50% of the world's commercial aircraft are owned by Irish companies

Our Banking, Insurance & Aviation Finance client base provides great opportunities to work on interesting and topical areas to develop your understanding of the key issues facing these industries. This broad base provides our people with varied and rewarding career opportunities. Most of our clients are based in Dublin, typically near the city centre or within the IFSC.

What's in it for you?

Diverse Working Environment
A competitive annual leave package
A commitment to work life balance
Flexible working arrangements including working from home flexibility.
Relocation and Visa service assistance where applicable
We are keen to hear from candidates with the following:

Excellent knowledge of accounting and auditing, preferably obtained in a "Top 10" environment;
Qualified accountant (ACA, ACCA or similar qualification) with at least 4 year post qualification ;
Strong technical knowledge;
Worked with a diverse portfolio of clients;
Capable of working on your own initiative;
Ambitious and want to pursue a career in practice; and
Strong interpersonal skills are essential.
At PwC we help our people to learn, discover, develop and make a difference all the way through their working lives. Opportunities exists in our Banking, Insurance & Aviation Finance group.

In Assurance we have over 1,300 professionals divided into these market groups:

Banking, Insurance & Aviation Finance (BIA)
Asset & Wealth Management (A&WM)
Domestic International Outbound (DIO) & Foreign Direct Investment (FDI)
Risk Assurance Solutions (RAS)
You'll be part of the largest and most innovative audit practice in Ireland with the broadest range of clients and industries.

Responsibilities

As a Manager, you'll work as part of a team of problem solvers with extensive consulting and industry experience, helping our clients solve their complex business issues from strategy to execution. Specific responsibilities include but are not limited to:

Proactively lead the practise by setting strategy, drive the development of new business in the market, and provide technical advice across disciplines

Building strong networks within the firm to spot and capitalise on opportunities to get involved in projects that others are leading across a number of different business units and sectors

Identifying and discussing key issues with our clients to identify potential opportunities

Responsibility for a majority of day to day client communications

Responsibility to shape and deliver various projects that exceed the expectations of our clients and our own assignment quality criteria

Manage and deliver large projects by developing the project team, assessing engagement risks throughout, driving conclusions, and reviewing / challenging the output produced by the team

Responsibility for management of engagement financials

Helping to grow and develop our team through hands on training and coaching

What's in it for you?

Diverse Working Environment
A competitive annual leave package
A commitment to work life balance
Flexible working arrangements including working from home flexibility.
Relocation and Visa service assistance where applicable
Education (if blank, degree and/or field of study not specified) Degrees/Field of Study required:

Degrees/Field of Study preferred:

Certifications (if blank, certifications not specified)

Desired Languages (If blank, desired languages not specified)

Travel Requirements Not Specified

Available for Work Visa Sponsorship? Yes

Government Clearance Required? Yes

Job Posting End Date

PwC