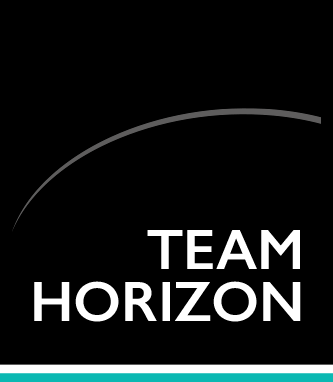 QC & Stability Chemist
Team Horizon
Waterford

Permanent
Full-time
3 months ago

Apply easily
Team Horizon is seeking a QC & Stability Chemist to join one of our leading client's Commercial Centre site in Waterford. The successful candidate will ensure all raw materials, packaging, finished products and stability samples are analysed in accordance with cGxP

Why you should apply:
Join our client's brand new, purpose built, state of the art, R&D Centre which includes a sterile fill finish suite.
Attractive salary, benefits and great career progression opportunities are on offer for the successful candidate.
Based in the South East of Ireland the cost of living is low, meaning more disposable income.
Upgrade your work-life balance, the quality of life is amazing, less traffic more time for activities!
What you will be doing:
To test and complete write up of QC raw material, packaging, finished product and stability samples in a timely & efficient manner.
To support all other on-going laboratory functions & requirements.
To prepare and review stability summary sheets where required.
To ensure that all work carried out is in compliance with the required standards conforming to company, cGxP, SOPs, regulatory regulations and guidelines, safety and environmental guidelines.
To identify and make recommendations for improvements as part of a team within or outside the department in order to ensure continuous improvement.
Check own work and that of others for accuracy.
To assist in the preparation for internal / customer/ regulatory inspections.
Involved in internal investigations e.g. Out of Specifications, Incidents & Deviation investigations etc
Draft, review or revise documentation within Company documentation management system
Report any Deviations/Out of Specifications to Senior Chemist and complete in a timely manner
Implement safety requirements as per site documentation including SOPs, Safety Statement and COPs
Report any defects
What you need to apply:
Qualified to a minimum of honours degree level in Analytical Chemistry, Pharmaceutical science or related discipline.
At least two years' experience working in a related technical environment is preferable but not essential.
Proficient in the use of HPLC & associated problem solving
Proficient with Dissolution testing
Strong analytical ability
Quality Orientation
Knowledge & proficiency of Microsoft products including, Excel, Word & Powerpoint.
Time management
Strong attention to detail is critical
Demonstrable problem solving abilities
Excellent organisational skills
Ability to multitask & work under pressure, coping with more than one conflicting task at once.
Excellent Communication skills, both verbal & written
Adaptability - maintain effectiveness in varying environments and with different tasks, responsibilities and people
Broad understanding of regulatory requirements for submission of dossiers in EU, USA, Japan and other jurisdictions
Analysis - secure relevant information and identify key issues and relationships from a base of information; relate and compare data from different sources, identifying cause-effect relationships.
Working effectively with team or those outside the formal line of authority to accomplish organisational goals; taking actions that respect the needs and contributions of others, subordinating own objectives to the objectives of the organisation.
Making efforts to listen and understand the customer (both internal and external); anticipating and providing solutions to customers needs; giving high priority to customer satisfaction.
Safety Awareness
Team Horizon