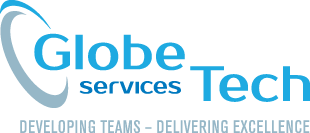 Localisation Tester with Hebrew
GlobeTech Services
GlobeTech is a global provider of software localisation, translation, QA and data analysis to the multinational IT sector. We provide market leading solutions to our clients with the core objective of helping them to expand and grow their business in the personalised and data driven age. Established in 1997 by two expert Engineers, our bespoke services have allowed us to grow to over 400 employees around the world and become a trusted partner with our clients. Why? Because we work with excellent people!

Our clients QA Team is seeking high-energy and detail-oriented QA Engineers who play a central role for ensuring the best experience for it's international customers. We are looking for people with the experience and ambition to improve voice recognition apps and make it more efficient for the user to interact with devices through their voice alone. Every individual on the international team makes a clear difference to the product by ensuring that we have an amazing user experience. This position is based remotely and is a 3 month contract.

Responsibilities

Responsibilities include (but are not limited to):
Personal responsibility and taking the lead in ensuring the highest quality of your native language.
Hands on testing of new features of the product.
Interacting with Language Engineers to ensure accuracy is preserved across languages.
Investigate and scope out software bugs.
Escalate key quality issues and drive to a satisfactory resolution.
Extend linguistic and domain coverage, and write test cases for new usage scenarios.
Qualifications
Key Qualifications:
Excellent native language fluency
High command of spoken and written English
Strong knowledge of localisation testing
Self-motivated and pro-active
Exceptional analytical, troubleshooting and problem solving skills
Aptitude to independently learn new technologies.
Demonstrated ability to deliver high quality results on time.
Preferred but not required:
Experience in software localisation/internationalisation.
Strong programming and technical skills.
Education:
Bachelor's degree in Computer Science or Electronic Engineering, or equivalent experience.
Reward:

A competitive salary is on offer with this position. Benefits include:

This is an excellent opportunity to join a highly technical firm, with a great salary and upward potential if you would like it. GlobeTech is an equal opportunity employer.

Keywords: Jobs in Cork, Jobs in Ireland, IT jobs, Bilingual jobs, Jobs with languages, Tech support jobs, IT jobs, Permanent jobs, Contract jobs, Jobs with languages, Localisation jobs, Localization jobs, Translation jobs, Tech support jobs, Technical supports jobs, Customer service jobs, Language specialist, Jobs, Data analyst jobs, GlobeTech jobs, Multilingual jobs, IT jobs, Software jobs, Software Engineering jobs, Linguistic Tester, Qa jobs

GlobeTech Services