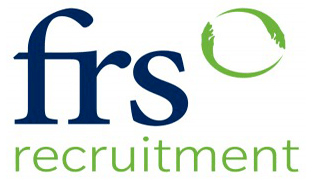 Buyer Planner
FRS Recruitment
Dublin

Permanent
Full-time
Job Overview

Buyer /Planner

Perm -Days- North Dublin

FRS are delighted to be helping our lovely client in the Dublin area to find a strong Buyer /Planner. This company has gone from strength to strength in the last 40 years, supplying into some of Ireland's biggest Pharma and medical device companies. They are actively looking for a strong Buyer Planner to join their established team in the north Dublin area due to sustained and continued growth. This would be an excellent opportunity for someone who has a number of years' experience working in a fast-paced large volume buying/planning dept.

Responsibilities
Produce and analyse Branch and product performance statistics and make effective decisions and recommendations with regard to profiling.
Monitor the computer system calculation of forecasts for branch stock, adjusting as appropriate to ensure that automatic replenishment parameters are set to ensure excellent customer service at optimum costs.
Develop and maintain positive, collaborative relationships with colleagues in the branch network and at the centre.
Negotiate and organise branch stock cleanses, identify and focus on problem stock and achieve targets for Aged Stock reduction.
Develop and maintain relationships with suppliers to ensure maximum commercial gain against defined purchasing objectives.
Monitor franchise activity and co-ordinate promotional activities.
Collate and analyse supplier performance and market intelligence information for use in negotiation and supplier development meetings.
Have what we are looking for? You might be asking, what is in it for you?

I have been assisting this client for many years with their recruitment needs as they grow and this role would give you a stable job in an era of uncertainty, Competitive pay, Career progression (This company love to support their staff progress and rise through the ranks), a diverse and interesting work day (you won't be bored) and you will get a feeling of satisfaction in knowing you are helping big Pharma and medical device companies during a global pandemic.

How I can help:

I have placed many people (happily) with this client, I can help guide you through the process and give you hints and tips that will give you a competitive advantage over other applicants.

Interested?

To apply for this exciting new position here are your three options: * "This sounds like me" - Call now and let's talk through your experience. Ask for Richard O'Sullivan (Recruiter) on 086 1852327 between 9 am - 5pm.
"I think I'm right for this position, but I'm not sure I have enough experience" - Click "apply now" so I can read your profile and let you know.
"I'm interested but need to know more about what this job can offer me" - email with your CV and questions and we'll set up a call to talk.
FRS Recruitment