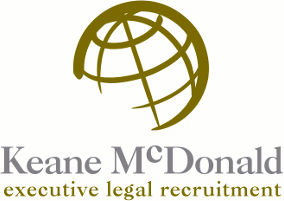 Financial Services Regulation Solicitor, Dublin
Keane McDonald
Dublin

Permanent
Full-time
4 months ago

Apply easily
An exciting opportunity has arisen with our client a leading international law firm for a Financial Services Regulation Associate.

The team provides advise to asset management companies, brokerage houses, investment exchanges, investment banks commodity and energy traders and other financial institutions operating in the international financial markets.

The team has in-depth global experience in regulatory change, which allows them to provide clients with consistent multi-jurisdictional advice.

The Role:
Acting for a wide variety of sell-side investment banks and buy-side asset managers, advising on domestic and cross-border financial regulatory issues.
Advising both buy-side and sell-side clients on all aspects of the Irish and EU regulatory regimes, including MiFID2, EMIR, MAR, the Benchmark Regulation and the rules of the Central Bank of Ireland.
Work on high-value and high-profile domestic and cross-border regulatory change projects in the areas of LIBOR discontinuation, ESG, outsourcing and the Senior Executive Accountability Regime.
Work directly with the Dublin financial services regulation team as well as supporting Partners and Associates across the firm's global network.
Person specification:
Qualified Solicitor with 1-6 years PQE gained in a leading firm in Ireland or the UK;
Excellent academics;
An interest in keeping up to date with the continuously-evolving regulatory environment;
A desire to grow your personal network and business profile through business development initiatives;
Ambitious, pro-active and collaborative.
Interested applicants should contact Vicki Weinmann in strict confidence on or send your CV to . Absolute discretion is assured.

Keane McDonald