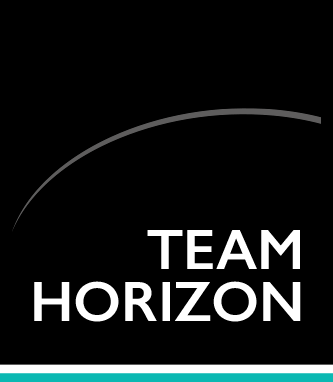 Senior Project Manager
Team Horizon
Dublin

Permanent
Full-time
We are seeking applications for an experienced Senior Project Manager for our client, who is a leading biopharmaceutical company based in Dublin.

Why you should apply:
This is an excellent opportunity to join a world class manufacturing operation, with an outstanding track record of reliably delivering high-quality medicines to patients around the world suffering serious illnesses.
There is a strong culture of continuous improvement and innovation within the company to strive for solutions that improve health outcomes and dramatically improve people's lives.
Our client is developing the capability to produce all its medicines in Dublin, helping to ensure continuity of supply of our medicines as they expand internationally.
What you will be doing:
Manage multiple cross-functional TT projects of medium to high complexity to CMOs and ensure adherence to ACM tech transfer business process
Oversee the activities of all operations aspects involved in Technology Transfer to CMOs to ensure a robust transfer.
Partner with cross functional team, manage TT related meetings, escalations and drive decision making
Coordinate creation/update of TT related documents
Partner with legal and GSS to create/negotiate TT related contracts
Manage PO/invoices requests/approvals
Project management of resource planning, generating metrics/ KPIs and presentation materials for management reviews and governance meetings
Enhance process alignment and driving strategic discussions in ACM management and among the ACM site teams.
Lead of technical change controls for NPI (new product introduction)
Responsible for building project plans and team assignments using Gantt charts in MS Project, estimating project cost and adhering to budget, directing and monitoring work efforts on a daily basis, identifying resource needs, performing business quality reviews, and escalating functional, quality, timeline and cost issues appropriately.
Utilize project management processes, software and methodologies to ensure projects are delivered on time, within budget, adhere to high quality standards and meet customer expectations.
Accountable and responsible for adhering to project cost and timeline
Coordinate communication with all areas of the enterprise that impact scope, budget, risk and resources of the work being managed
Lead continuous improvement projects that deliver measurable gain in quality, efficiency and alignment within the Company. Apply the knowledge, skills, tools of project management / operational excellence (OE) to ensure optimal execution of projects, identity potential savings and continuous improvement initiatives
What you need to apply:
Doctorate degree (maybe in chemistry, but industry experience preferred); OR Master's degree and 2 years of Project Management experience (Tech Transfer, pharma/biotech); OR Bachelor's degree and 4 years of Project Management experience (Tech Transfer, pharma/biotech)
2 years leading medium to complex projects. (pharma/biotech, ideally small molecule)
Extensive knowledge and expertise in the use of project management methodologies and tools, resource management practices and change management techniques
Understanding international pharmaceutical industry landscape and business principles
Experience in small molecule tech transfers preferred
Strong analytical skills and knowledge of analytical tools within MS Excel, Smartsheet, ThinkCell, and other software programs
Green Belt or Black Belt certification
1+ year of experience in Lean Manufacturing or Operational Excellence
MBA or business operations degree or equivalent experience in business/operations management
GMP environment work experience and thorough understanding of biological/chemistry technology transfer processes and timelines
Keen financial acumen and knowledge of the end-to-end financial
Strong quantitative and analytical skills
Demonstrated ability to work and lead effectively in collaborative/team environment
Demonstrated ability to take initiative and act independently
Excellent interpersonal and verbal communication skills
Negotiation skills
Excellent writing skills
Ability to work in a fast paced, dynamic environment
Aptitude to think strategically
Team Horizon