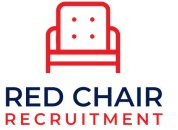 Psychiatric Nurse – Tipperary
Red Chair Recruitment
Tipperary

Permanent
Full-time
3 months ago

Apply easily
We are recruiting for a Psychiatric Nurse for our clients who manage a Community outreach and Day services to adults and children with complex support requirements on both the Intellectual Disability and Mental Health spectrums in Tipperary.

Job Objectives
Promote & nurture person centered planning using key worker systems and shared goal setting, maintaining confidentiality at all times
Identify supports and work in partnership with the individual, their family and other supports as outlined within individual plans
Support the development and implementation of relevant documents outlining supports for individuals including: personal plans, standard operating procedures etc.
Support and promote maximum opportunities for community involvement for people who use the service
Responsible for the overall growth and direction of the community home in accordance with the ethos, values and mission statement of the organisation
Maintain strict confidentiality in relation to staff and Service Users.
Skills and qualifications
Be registered on the Psychiatric Division of the Nursing and Midwifery Board of Ireland (NMBI).
Extensive knowledge of the Mental Health Act 2001 and 2008.
Must be able to demonstrate Leadership skills
Strong organisational, communication and interpersonal skills
Full, Clean Driver's License
Excellent IT skills.
The salary and benefits for this position will be determined according to the experience of the successful candidate. This is a full time, permanent position. For full information please email me directly for full information.

Apply for this job

You can apply for this job via HRLocker using the link below.

Job posted by..

I am a dedicated individual with a great focus on the importance of teamwork. Having been lucky enough to have represented my County and Club at numerous levels, I know what it takes to build upon myself and the individuals around me in order to succeed.

Entering the world of recruitment, I have been able to transfer my ethics and knowledge I apply on the pitch to the candidates I encounter in the office, focusing on strategy in order to get people the job that they have been looking for.

Having obtained and secured titles in Kerry, Munster, and all Ireland I have a firm grasp on what makes a great teammate. As a resourcer, communication is key and here at Red Chair (Official Sponsors of the Kerry Team) I have been given the opportunity to join a group of team players, that work hard to find the best opportunities for every one that passes through the door.

Job Categories

Advanced job search

Locations

Share this online

CONTACT US

Recruitment House, 91 New Street, Killarney, Co. Kerry,V93 R96C.
Phone: +353 64 66 22 007 Email:

Legal

© 2020 RedChair Recruitment. All Rights Reserved. 3rd Floor, Recruitment House, 91 New Street, Killarney, Co. Kerry

by Egg

We use cookies to ensure that we give you the best experience on our website. If you continue to use this site we will assume that you are happy with it.

Red Chair Recruitment