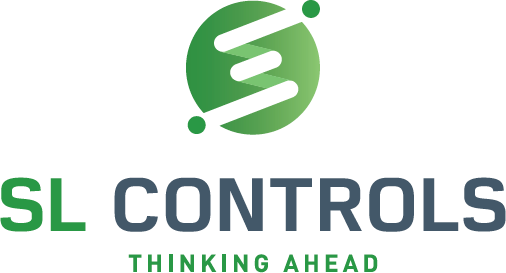 Control Systems (PLC) Engineer (Galway)
SL Controls
Galway

Permanent
Full-time
Location: Galway
Contractor Opportunity

As a Control Systems Engineer, your role will be the development, commissioning and support of automation and control systems.

You will be responsible for automation and control systems design, specification, programming, simulation, testing and start-up assistance.

Allen Bradley or Omron experience or other highly relevant experience will be essential for this role.

Responsibilities
Acquire a detailed understanding of all of the different automation systems (distributed control systems, programmable logic controllers, SCADA systems)
Ability to interact with the customers on technical requirements
Ability to deliver technical solutions
Ability to assess existing technologies and process
Ability to design robust solutions
Investigate and provide technical advice and support to manufacturing and other engineering disciplines on automation related issues
Operate according to SOP's developed for site engineering and maintenance
Partner with different disciplines to deliver automation projects in accordance with GAMP guidelines
Generate documentation and SOP's associated with each of the Automation systems as required
Implementation of code changes under change control
Manage the specification, development, installation and validation of automation projects within budget and corporate guidelines
Support operations with technical queries
Experienced with Distributed Control Systems (DCS), Programmable Logic Controllers (PLC's) and Vision Systems in the manufacturing environment
Requirements and Competencies

Technical Experience:

You should possess the technical expertise to maintain, develop, troubleshoot and validate these systems in a compliant manner.

Proven experience in PLC logic and programming with one or more of the following PLC's is required:
Allen Bradley (Logix 5000)
Allen Bradley Guard Logix
Omron
Siemens (Step7)
Elau
Bosch
Modicon
GE Fanuc
B&R
Mitsubishi
HMI or SCADA programming and configuration of the following software packages:
Factory Talk View SE/ME
Kuka Robots
Labview
Wonderware InTouch
RS View
Siemens
GE Cimplicity
Specific Skills:
Strong problem solving skills.
Excellent communications skills, both written and verbal.
Some knowledge of C/C++/C#, VB, SQL, Java.
Knowledge of network services that include LAN, WAN, WLAN, MPLS, SSL, VPN, remote access services and network monitoring services.
Proficiency with MS Office.
Ability to work independently and manage multiple tasks under tight deadlines.
Ability to take ownership of projects.
Positive and proactive attitude.
Educational / Experience Requirements
B.Sc. degree in Engineering or equivalent, with particular emphasis in electrical, mechanical, electronic, automation and/or chemical discipline.
Minimum 3 years' experience in industry, preferably in a pharmaceutical, biotechnology, blue chip or relevant GMP manufacturing environment.
Why Choose This Role & SL Controls
An excellent compensation package which rewards high performers
The opportunity to work clients who are global leaders in their field
A supportive environment committed to employee development and wellness
The opportunity to work with, help develop and improve upon industry leading technology solutions
A collaborative and open culture where you are valued and can contribute to company initiatives and growth
About SL Controls

SL Controls are experts in the area of Equipment System Integration and System Support. We specialise in assisting our customers, including many of the world's top multinational companies in the medical device and pharmaceutical sectors, achieve their Six Sigma and OEE targets. Over the past 18 years we have grown our business from a Sligo based enterprise into an international business with additional offices in Galway, Limerick, Leinster and Florida USA. We pride ourselves on our expertise in industrial IT integration and regulatory compliance in support of global end users, OEM's and Technology providers.

SL Controls