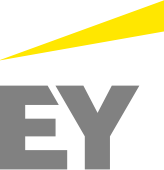 DevSecOps Engineering Excellence | DevOps Lead & Architect – Manager / Senior Manager - Dublin
EY
Ireland

Permanent
Full-time
DevSecOps Engineering Excellence | DevOps Lead & Architect – Manager / Senior Manager - Dublin

New

📁

Consulting

📅    IRE002ZK Requisition #

📅    13 hours ago Post Date

Apply for Job Share this Job Sign Up for Job Alerts

DevSecOps Engineering Excellence | DevOps Lead & Architect – Manager / Senior Manager - Dublin

We are creating a new team that specialises in DevSecOps Engineering Excellence for Financial Services. This team is a small group of engineering experts, learners, teachers and coaches. Hands-on technology consultants that can help our clients to engineer complicated solutions using modern CI/CD approaches, platforms and tooling.

This role is for a DevOps Lead & Architect to lead that team. DevOps Engineers build, test and maintain the platform (infrastructure, frameworks and tools) required to enable fast development and release of software; on-premise or in public cloud environments. This role is a 'leader-as-expert' role within the team. This is a hands-on engineering role. This is not a managerial role. This is not a Microsoft Visio architect role. This is not a support manager role. This is a technical role to lead a technical team that builds technical platforms for our clients. These platforms will be used by other engineering teams, in a DevSecOps Continuous Delivery context.

As a DevOps Lead & Architect, you will be responsible for leading the team that builds platform solutions for our clients, using modern development and engineering approaches, with quality and efficiency. You will bring your deep technical expertise in using DevOps-enabling, CI:CD and Cloud PaaS frameworks to solve real client problems.

The opportunity

As a DevOps Lead & Architect within the DevSecOps Engineering Excellence technology consulting team, you will be responsible and accountable for the engineering of platform solutions. You will build these platforms using modern-engineering solutions, Public-Cloud and PaaS frameworks, as well as CI:CD tooling.

You will provide valuable technical insights to our Financial Services clients and to our EY communities; and you will solve complex problems that deliver valuable solutions with quality. You will align yourself with Agile Delivery teams, providing them best-in-class platform solutions that enable them to deliver their solutions with automation, quality and agility.

You will also learn and grow your technical skills and your career. We will trust and support you throughout. By joining the Technology Consulting team, you will work in high-performing teams that deliver exceptional client service; enabling organizations to grow, innovate, protect and optimise their business performance – playing your part in building a better working world.

Your key responsibilities

Client Delivery: You will be responsible for leading the team that engineers platform solutions for our clients. You will lead the DevSecOps platform team. You will facilitate Agile ceremonies. You will demonstrate leadership in engineering excellence through the solutions you deliver.

This role will require you to:

Create and maintain CI:CD solutions that automate the deployment and validation of applications (E.g. pipelines)
Create Infrastructure-as-Code scripts to provision new infrastructure & environments
Create reusable PaaS-based solutions and accelerators
Research and develop solutions using new and emerging technologies
Mentor and coach your team of DevOps engineers
Mentor and coach other engineering teams in the use of these platform solutions
Thought Leadership: Outside of your client delivery work, we will support you to create points-of-view; write blogs; run internal training courses; speak at conferences; and inspire your colleagues and clients in topics related to DevSecOps and Cloud PaaS frameworks.

Skills and attributes for success

Client responsibilities

Perform as a DevOps Lead & Architect, leading our DevSecOps platform team; building platform solutions; educating and growing client & more junior team members

Be a senior technical leader within technology consulting engagements on large-scale Agile deliveries for our Financial Services clients

Build an understanding of EY's global DevSecOps capabilities and assets, bringing the best to our clients

People responsibilities

Exemplify the Agile values and principles; and be pragmatic in tailoring where required
Develop our people through effectively coaching and mentoring, regardless of seniority
Set ambitious personal development goals for yourself – and deliver upon them
To qualify for the role, you must have

An appetite to teach and learn and be the best you can be
5+ years' experience of performing as a DevOps Lead & Architect; preferably as part of a large-scale Agile delivery product or programme – ideally within Financial Services, or an industry of equivalent complexity – using DevOps/CI:CD approaches including Infrastructure-as-Code, Automated Application Deployment, Automated Functional & Non-Functional Tests
Recognised industry Certifications – such as 'AWS DevOps Lead & Architect – Professional' or 'Azure – DevOps Lead & Architect Expert'
Practical hands-on experience using tooling that enables DevOps & continuous delivery; such as Jenkins, Azure DevOps, Ansible, Chef, Docker, Splunk, ElasticSearch, Kibana, Artifactory, Bitbucket
Practical hands-on coding skills using the above tooling; specifically, in Infrastructure-as-Code and scripting languages and tools
Ideally, you'll also have

Ideally you would have experience in one or more of the following specialisms: Continuous Delivery; Public Cloud Implementations; API & Integration Patterns & XP Practices (E.g. U-TDD, A-TDD, Pair Programming).
Also, certification and practitioner experience is preferred in any of the following Agile delivery approaches: Scrum, Kanban, LeSS, SAFe or DAD.
What we look for

We are looking for people that are passionate about engineering excellence. People that research new tools and approaches. People that contribute to open-source projects. People who are curious and kind. People that will bring diversity of thought to our clients. People that are intelligent and conscientious. People that will learn and teach. People that are resilient and that can stay the course.

What working at EY offers

We offer a competitive remuneration package where you'll be rewarded for your individual and team performance. Our comprehensive Total Rewards package includes support for flexible working and career development, and with FlexEY you can select benefits that suit your needs, covering holidays, health and well-being, insurance, savings and a wide range of discounts, offers and promotions.

Additionally, EY is now one of the first global companies to offer our employees access to an externally accredited Technology MBA – a truly unique opportunity to develop yourself and others.

About EY

As a global leader in Assurance, Tax, Consulting and Strategy/Transactions, we're using the finance products, expertise and systems we've developed to build a better working world. That starts with a culture that believes in giving you the training, opportunities and creative freedom to make things better. Whenever you join, however long you stay, the exceptional EY experience lasts a lifetime. And with a commitment to hiring and developing the most passionate people, we'll make our ambition to be the best employer by 2020 a reality.

If you can confidently demonstrate that you meet the criteria above, please contact us as soon as possible.

Build your legacy with us.

Apply now.

Who we are

EY is committed to being an inclusive employer and we are happy to consider flexible working arrangements. We strive to achieve the right balance for our people, enabling us to deliver excellent client service whilst allowing you to build your career without sacrificing your personal priorities. While our client-facing professionals can be required to travel regularly, and at times be based at client sites, our flexible working arrangements can help you to achieve a lifestyle balance.

My Profile

Create and manage profiles for future opportunities.

My Submissions

Track your opportunities.

EY Careers site

Visit the to explore our culture, hear from our people and learn why an EY career is so valuable.

EY