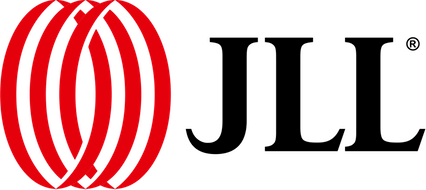 Receptionist
Jones Lang LaSalle
Dublin

Permanent
Full-time
We are looking for a Receptionist for our Integrated Facility Management business line.

About JLL

We're JLL. We're a professional services and investment management firm specializing in real estate. We help organizations around the world achieve their ambitions by owning, occupying and investing in real estate.

If you're looking to step up your career, JLL is the perfect professional home. At JLL, you'll have a chance to innovate with the world's leading businesses, put that expertise into action on landmark projects, and work on game-changing real estate initiatives. You'll also make long-lasting professional connections through sharing different perspectives, and you'll be inspired by the best. We're focused on opportunity and want to help you make the most of yours. Achieve your ambitions – join us at JLL!

Role Purpose

The Receptionist reports into the Office Services Coordinator and is responsible for managing the front desk; providing support to ensure facilities services are provided in an effective and efficient manner. As front of house support the Receptionist must also demonstrate a high level of security awareness at all times and have knowledge of emergency evacuation procedures and Health & Safety.

What this job involves
Receive, direct and relay telephone, fax & email and other queries
Greet, assist and direct candidates/new hires/visitors and the general public to the appropriate staff member
Manage incoming/outgoing mail and courier services
Maintain the security sign-in book and a general filing system of correspondence, contacts and deliveries
Assist in the preparation of the reception interview rooms
Taking New hire photographs
When Security on site is not present
Issuing of ID and access badges for new hires/vendors/visitors and maintaining record of same.
Print badges for new hires/loaner badges etc. at the direction of the Facilities Management and maintaining records of same.
Assist the Office Service Coordinator in managing the repair and maintenance of office equipment and in the ordering of office supplies.
Maintain the reception area in good order
Support the facilities team
Responsible for all other duties and tasks as assigned
Every day is different, and in all these activities, we'd encourage you to show your ingenuity.

Sounds like you? To apply you need to be / have:
Experience in reception, concierge or related field
Experience within a large commercial organisation would be beneficial
Must have experience in running a front desk
Excellent people skills and ability to interact with a wide range of client staff and demands
Strong PC literacy and proven ability to manage daily activities using various systems.
Excellent organisational and communication skill (both written and oral)
Must be fluent in English
Problem solving & decision making skills
Be customer focused
Possess cultural awareness and sensitivity
What you can expect from us
You'll join an entrepreneurial, inclusive culture. One where we succeed together – across the desk and around the globe. Where like-minded people work naturally together to achieve great things.
Our Total Rewards program reflects our commitment to helping you achieve your ambitions in career, recognition, wellbeing, benefits and pay.
Join us to develop your strengths and enjoy a fulfilling career full of varied experiences. Keep those ambitions in sights and imagine where JLL can take you...
Apply today at jll.com/careers.

For employees in the United States, please see a fully copy of our Equal Employment Opportunity and Affirmative Action policy .

JLL Privacy Notice

Jones Lang LaSalle (JLL), together with its subsidiaries and affiliates, is a leading global provider of real estate and investment management services. We take our responsibility to protect the personal information provided to us seriously. Generally the personal information we collect from you are for the purposes of processing in connection with JLL's recruitment process. We endeavour to keep your personal information secure with appropriate level of security and keep for as long as we need it for legitimate business or legal reasons. We will then delete it safely and securely.

For more information about how JLL processes your personal data, please view our .

For additional details please see our career site pages for each country.

For employees in the United States, please see a fully copy of our Equal Employment Opportunity and Affirmative Action policy .

Jones Lang LaSalle ("JLL") is an Equal Opportunity Employer and is committed to working with and providing reasonable accommodations to individuals with disabilities. If you need a reasonable accommodation because of a disability for any part of the employment process – including the online application and/or overall selection process – you may email us at . This email is only to request an accommodation. Please direct any other general recruiting inquiries to our page
I want to work for JLL.

Jones Lang LaSalle