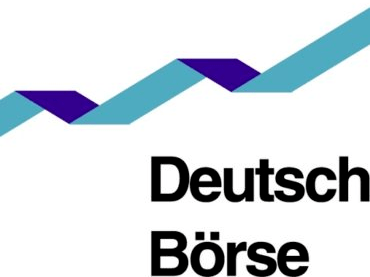 S4 Hana Functional Treasury Specialist
Deutsche Börse
S4 Hana Functional Treasury Specialist
Start: | Duration: [[cust_duration]] months | Full-time

Tracing its origins to 1585, Deutsche Börse Group has become one of the world's leading exchange organisations and an innovative market infrastructure provider. In this role, we provide investors, financial institutions and companies access to global capital markets. By creating trust in the markets of today and tomorrow we foster growth and contribute to the prosperity of future generations. Deutsche Börse Group is an international company, headquartered in Frankfurt/Main, Germany. With more than 6,700 employees, the company has a strong global presence for its customers all over the world, including Luxembourg, Prague, Chicago, London, Cork, New York and many other locations.
What's your part in all this? With your commitment you contribute to the success of our unique business model: offering a wide range of products, services and technologies, covering the entire value chain of global financial markets.

Clearstream Services, CIO / COO (Div), Corporate IT (Dpt), Customer Care & Financial Core (S)

Corporate IT is the Enterprise IT of Deutsche Boerse Group, developing and operating IT services for all corporate functions, as well as the data warehouses and reference data / master data applications which provide security, price and corporate action data for the cash, post- and pre-trade processes. In a dynamic, customer- and technology-oriented environment, you would be engaged in both – our SAP team and our cloud journey towards public cloud vendors, as well as supporting us in our journey towards the cloud and new enterprise services. You will be part of a diverse team that challenges itself to provide simple solutions to complex problems and the best business outcomes. You will be given the opportunity to grow and take on responsibility from day one in a challenging but rewarding and meritocratic environment. You will have a strong business impact and you will be part of the Corporate IT engineering & development team. You will be part of agile teams, creating solutions for our group wide Financial Core processes within high-impact projects in the hybrid cloud environment of SAP.
The perfect candidate for this role will have a "can do" positive attitude, model cultural transformation by embracing and encompassing diversity & inclusion. Bring your curiosity and interest in life-long learning to all situations, mixed with a great sense of humor to diffuse challenging situations.

Tasks/Responsibilities
Good understanding of the Business Processes.
Conduct Blueprint / Design workshops for one or more processes.
Responsible for supporting and leading project tasks.
Understand benefits of using state of the art methods and tools and their application on a particular engagement; contribute to continuous development of methods and tools.
Customizing, development and support of SAP S4 HANA in regards to Treasury
Participate in agile projects with an emphasis on Sourcing and Contract Management
Implement and deploy technical set-up in line with the solution design
Actively collaborate with the teams in Frankfurt, Luxembourg and Cork to develop, customize and deliver problem/incident resolutions and support internal customers.
Qualifications/Required skills
Have an excellent track record of successfully delivering quality SAP solutions in the Treasury area against aggressive timelines.
Have worked on at least three full end-to-end SAP implementation projects and will be experienced in managing all phases of the project for the Treasury area from running requirements gathering workshops through to cutover and Go Live.
In additional to Strong SAP Treasury product knowledge, Development and configuration of applications and system adaption of the logistic modules within ERP (6.0 EHP 8, HANA S/4) using ABAP and ABAP OO.
S/4 Hana project experience will be a key differentiator.
Very good communications skills, own initiatives, able to work independently and excellent analytical skills round of your profile.
Dedication, team and communication skills, flexibility as well as competent handling of MS Office applications round out your profile. There are numerous good reasons to work for us: responsibility at an early stage, attractive social benefits, an international working environment and a broad variety of career opportunities.
What you can expect from us
Deutsche Börse Group embraces an international climate, whereby diversity is universal. This is evident across the board, be it through our diverse workforce, routine responsibilities or other areas of activities and scope of application. We are looking for employees who enjoy working in a dynamic and flexible environment and are willing to put forward innovative ideas for the company. An open mindset, a proactive approach and self-motivation are prerequisites.

We value diversity and therefore welcome all applications.

Have we piqued your interest? Then we encourage you to apply now!

Do you have questions about the application process or this position?
Aoife Manning will gladly answer your questions. Please contact us at or by phone 0214 3240700. We look forward to getting to know you!

Deutsche Börse Group, Human Resources

Deutsche Börse