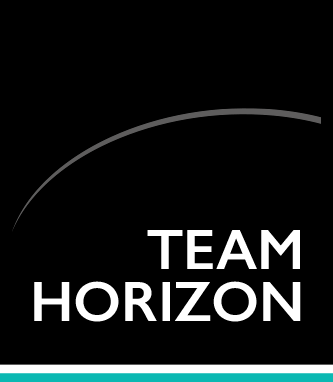 Cleaning Validation Specialist
Team Horizon
Dublin

Permanent
Full-time
We are seeking applications for an experienced Cleaning Validation Specialist for our client, who are a globally recognised Biotechnology company with multiple sites in Ireland.

Why you should apply:
As Cleaning Validation Technical Specialist, you will support the cleaning validation activities for the cGMP manufacture of biological bulk drug substance our client's facility in Dublin. You will have the opportunity to provide cleaning validation expertise to support the facility design, start-up and routine commercial manufacturing.
You will be responsible for validation and verification of the cleaning used to support the technology transfer of new or existing drug substance manufacturing processes to the facility, and will be required to work in close collaboration with Process Development, Engineering, Supply Chain, Quality, Regulatory and other involved departments to ensure successful facility design, construction, start up and qualification.
What you will be doing:
Maintain/update input to the Cleaning/Validation Master Plan to support the start-up of the multi-product drug substance manufacturing facility.
Develop and implement/update cleaning strategies for fixed and mobile parts.
Development/update and/or optimize cleaning (CIP) cycles/methods/recipes for buffer and media preparation systems, upstream (bioreactors) and downstream equipment trains, parts washers and supporting process equipment.
Generate and execute cleaning validation protocols as required. Provide input to Standard Operating Procedures (SOPs) and Work Instructions (WI) to enable suitable cleaning sampling activities to occur.
Work closely with colleagues within the Technical Services team, and with Quality, Commissioning, Manufacturing Operations, and Automation MCS to ensure CIP recipes, batch record instruction and standard work practices meet the needs of start-up, technology transfer, and routine manufacturing timelines in the context of cleaning verification/validation.
Author and review process transfer/cleaning documentation, cleaning risk assessments, technical protocols and reports, cleaning verification/validation documents and supporting documentation as required.
Prioritize cleaning verification/validation activities in line with the project schedule to ensure product submission timeline is met, and regulatory approval attained.
Identify requirements for process, plant, or laboratory studies/trials to support cleaning verification/validation activities and to liaise closely with Operations/QC to oversee the design and execution of studies (as required).
Identify and implement improvements where feasible.
Lead the execution of cleaning trials and studies on the manufacturing floor at commercial scale relating to typical BDS manufacturing areas. Temporary shift working may be required during periods of engineering batch and validation batch execution, and participation in on-call roster.
Provide on the floor support for troubleshooting cleaning related issues and may lead manufacturing investigations into process deviations.
Author and review technical documents for SOPs, master data, material specifications and/or regulatory agency submissions which related to cleaning activities.
Serve as a subject-matter expert on cleaning validation activities during regulatory agency inspections.
What you need to apply:
BSc. in Biochemistry, Biology, Chemistry or equivalent, or B.Eng. Process or Chemical Engineering.
Minimum 5 years' experience in Technical Services / Manufacturing / Technical Development/Quality Support in a biological bulk drug substance manufacturing organization.
Technical and operational knowledge of Cleaning validation/verification, quality systems and regulatory requirements across multiple health authorities.
Experience of cleaning validation is a must, and/or cleaning approaches to multiproduct is advantageous.
Experience of cleaning verification/validation of downstream processing equipment (Chromatography skid, UFDF/TFF skids, Filtration skids, and process hold vessels).
Comprehensive understanding of cGMP requirements for biopharmaceutical manufacturing.
Good interpersonal skills coupled with demonstrated ability to effectively work in a matrix organization.
Ability to present and successfully defend technical and scientific approaches in both written and verbal form.
Ability to drive for results independently and adapt to rapidly changing priorities
Team Horizon