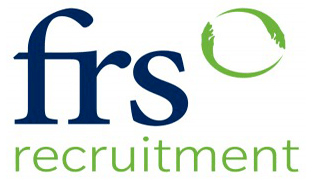 Social Worker Team leader (Adult mental health)
FRS Recruitment
Tipperary

Permanent
Full-time
Job Overview

Social Work Team Lead/ South Tipperary/Fulltime Position

I am looking to recruit a Dynamic, Proactive, Efficient, Organised Social Worker Team Lead, to manage a very well established adult mental health team in South Tipperary.

You will have a Strong Proven Track record in managing/leading and supervising a team of Social Workers.

This is a Full time role, a fixed term contract that requires an immediate start date. Based in South Tipperary, in a town with high levels of social issues such as homelessness, addictions, alcoholism, violence, crime etc.

The Salary Scale for the post is depending on experience, ranging from €60,000- €69,351

The Team Lead Social Worker will:
Be responsible for the management of the day-to-day provision of the social work service in conjunction with the Principal Social Worker.
Take direct responsibility for a defined caseload as required / directed by the Principal Social Worker, in particular cases that require a high level of experience and expertise.
Manage/ provide an initial assessment service to relevant/ all care groups and to develop referral procedures with other social work networked services.
Ensure the implementation of models of best practice / evidence based practice.
Ensure the delivery of social work services in accordance with legislation, policies and procedures, guidelines, and protocols.
Ensure the delivery of social work services in an integrated and multidisciplinary manner with a range of statutory and voluntary groups and organisations.
Ensure the promotion of the social model of care and recognition of the social determinants of health and well-being.
Ensure anti-discriminatory practice and cultural competence, at individual and service levels.
Provide an appropriate level of supervision for staff consistent with good practice and the local/ national supervision policy.
Promote a culture that values diversity and respect in the workplace.
Participate in working groups / committees / fora as requested by the Principal Social Worker.
Chair, attend and manage a range of meetings including case conferences as required.
Attend court, tribunals etc. as and when required.
Seek the advice of relevant personnel when appropriate / as required.
Take direction from the Principal Social Worker.
Take an active role in an appropriate level of planned professional supervision, in accordance with the local/ national Supervision Policy.
Keep the Principal Social Worker fully informed and up-to-date on all significant matters.
Management

The Social Worker Team Leader will:
Provide leadership and motivation to optimise service delivery by developing teams and promoting change management.
Be responsible for the probationary appraisal of staff and the completion of probationary appraisal reports as required. Make appropriate recommendations regarding whether employees' standard of work during probation is satisfactory and whether appointments should be confirmed.
Ensure compliance with and implement HR policies and procedures and guidelines.
Manage a budget as defined by the Principal Social Worker, if appropriate.
Contribute to a range of reports including annual reports, performance indicators etc. as required.
Contribute to the development and implementation of policy, information sharing protocols, audit systems and referral and integrated care pathways.
Contribute to service plan process by recognising and replicating successful interventions and by identifying unmet needs and service requirements into the future.
Candidates must:
Be registered in the Social Workers Register maintained by the Social Workers Registration Board at CORU
Appropriate relevant professional qualification.
Have at least three years post qualification experience working in adult mental health.
Previous experience in the effective and positive management of Social Workers
Excellent interpersonal, communication, initiative, teamwork and time management skills
Demonstrate effective leadership skills.
Able to cope with the demands of this post in this working environment
Ability to fulfil the travel requirements of the post.
Available to start work as soon as possible
FRS Recruitment

Here at FRS Recruitment we offer FREE Flights to Irish Citizens returning home who successfully secure a job through our agency (T's &C's apply)

We are leading providers to Allied Healthcare Professionals to public and private organisations throughout Ireland. We pride ourselves in the standard of service we provide to both candidates and clients. We also have a dedicated Compliance Officer to provide unparalleled support and guidance throughout the recruitment process, and throughout a relocation process if applicable.

Contact If you have sufficient experience and are seeking a challenge, Please contact Charlene Cooke, Client Relationship Manager, Allied Healthcare Division, FRS Recruitment. Tel: M: +353(0)86 0227527 for more information

FRS Recruitment