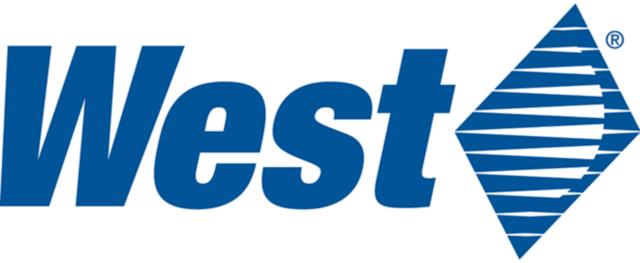 Process Engineering Manager
West Pharmaceutical Services
Waterford

Permanent
Full-time
Process Engineering Manager

Waterford

Munster

Working at West means having an opportunity to work by the side of our patients and customers, our global team members and the communities in which we operate - which all help contribute to a Healthier World.

At West, we are by the side of patients. The work we do impacts patients' lives each and every day - our products are a critical part of healthcare delivery and we are proud of the role we play to improve patient health. We work by the side of our team members. We come together as one global team to deliver for our customers and help them address their challenges. We are a diverse, close-knit community of professionals, where everyone has a voice and opportunity to learn and grow through mutual trust and respect. With a 95 year plus history, we have a track record for success, which includes reported sales of $1.84B in 2019. We serve by the side of our community. Giving back is in our DNA-our team members across more than 50 sites globally are involved with hundreds of charities that have special meaning to them through our West Without Borders team member-led giving program.

Purpose of the job

Drive & lead the Process Engineering department. Organise, coordinate, and or perform modifications, validations, and enhancements of processes, equipment, and tooling to new and existing products to ensure safety, maximum yields, quality, cost effectiveness and throughput of our processes.

Key Responsibilities
Lead the improvements of existing processes in the plants by following a systematic approach, assuring the Plant's competitive position.
Manage a team of process engineers working on both process and product improvements to enhance product performance and yields within manufacturing.
Identify "best practice" processes to maintain industry leadership, driving continuous Improvements through the use of lean six sigma.
Lead the efforts towards continuous improvement on quality, service, EH&S and costs, to achieve state-of-the-art processes in Waterford.
Guide, coordinate, or perform modifications, improvements or validations of existing or new products, processes, tooling, equipment, and related research and development activity.
Review processes continually to ensure their quality.
Initiate and participate in process rationalisation projects.
Coordinate with engineering the introduction of new equipment or technology with a strong focus on standardisation and harmonisation.
Initiate 'trouble shooting' improvements when required in production.
Maintain process engineering documents and safe guard confidential information.
Work within formal systems, such as cGMP, ISO, CE to ensure that new processes or process improvements are in conformance with quality and legal requirements. In particular, ensure that all change control procedure are strictly followed.
Validation of equipment and processes.
Support & manage process or technology transfer projects between plants from a process stand-point as assigned.
Coordination with and support to the Global (Process) Engineering group. Lead local projects to support and implement the Global PE initiatives.
Ensure departmental labour costs are managed within agreed budgets and continually evaluate the levels of resource to ensure the business is supported fully.
Plan , schedule, or perform projects within the approved time schedules and budget.
Ensure that all projects and activities are in compliance with local, regional and best practice requirements on EH&S and meet other applicable authority requirements.
Keep Engineering Manager advised of any unusual situation's which my impair or affect production or assigned projects
Mange the teams performance, conduct performance reviews, team recruitment, training and development plans while addressing any issues that arise in a timely manner.
Undertake all necessary training and re-training to be able to perform all aspects of the job.
Act in accordance with the company's Guiding Principles and adherence to the corporate Code of Conduct
Compliance to all local site Environmental, Health and Safety regulations
Compliance to all local site company policies, procedures and corporate policies.
Qualifications/ Training
Master degree in Engineering or another scientific area
Experience
5+ years' experience in a similar position within the manufacturing industry, preferably in rubber or pharmaceutical operations
Good knowledge of LEAN and 6 sigma manufacturing principles
Experience with continuous improvement of processes and validations of processes/equipment
cGMP experience
Self-motivated, results- and solution-oriented personality
Ability to combine and apply modern process engineering and manufacturing concepts to meet complex tasks.
Well-developed communication and interpersonal skills.
Good organizational and project management skills.
Highly analytical and structured way of working
Ability to successfully collaborate with teams across different countries and organisational levels
Sound know-how and experience in Project management
West is an equal opportunity employer and we value diversity at our company. We do not discriminate on the basis of race, religion, color, national origin, gender, sex, gender identity, sexual orientation, age, marital status, veteran status, or disability status. If you have a disability or special need that requires accommodation, please send an email to . Where permitted by law, an offer of employment with West Pharmaceutical Services, or any of its subsidiary or affiliate companies, is contingent upon the satisfactory completion of background screening and/or a pre-employment drug screening.

West Pharmaceutical Services